Amy Moss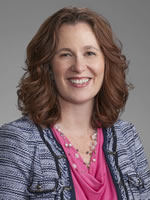 Chamberlain Hrdlicka
Two Allen Center
1200 Smith Street, Suite 1400
Houston, TX 77002
As a shareholder in Chamberlain Hrdlicka's Houston office, Amy Moss represents public and private companies in a broad spectrum of corporate transactions, with an emphasis on M&A, restructurings, private placements, public offerings and the cost effective representation of venture capitalists, private equity funds, entrepreneurs, start-ups and emerging technology companies. Amy's experience extends to all types of general corporate matters, often serving as outside general counsel to her clients. Such clients span a diverse range of industries, including oil and gas exploration and production, oil field services, funeral and cemetery operations, technology, software, travel, healthcare, bioscience and medical technology and clean energy. Amy has served as an advisor to clients with all types of M&A transactions, including mergers for cash and stock, forward and reverse triangular mergers, sales of assets, sales of stock, joint ventures, recapitalizations, roll-up transactions, exchange offers and restructuring transactions. Amy has also represented clients in securities and capital markets transactions. Amy also counsels VC and PE funds and angel investors with the acquisition, ongoing representation and subsequent disposition of portfolio companies. Additional representation includes entrepreneurs, start-up companies and technology companies with respect to:
corporate formation and organization
shareholder and buy-sell agreements
employment and consulting arrangements
employee compensation matters
drafting and implementation of business plan initial and subsequent rounds of venture capital and/or private equity financing.
Chamberlain, Hrdlicka, White, Williams & Aughtry marks its fourth decade as a diversified law practice focused on the highest level of client service. Although they have grown to a firm of more than 100 attorneys with a wide variety of practice areas, personalized attention to the clients' needs remains a hallmark of their heritage.