Jordan Muscolino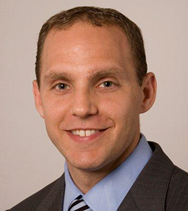 Partner
Ernst & Young LLP Five Times Square New York City, NY 10036
Jordan is a New York-based Partner in EY's Financial Services Office Wealth & Asset Management Practice, specializing in private equity, public and private investment advisors, hedge funds and business development companies. Jordan has over 18 years experience in various operational issues throughout the alternative asset complex, including fund formation, as well as technology, data analytics, regulatory compliance and investor relations.
Jordan is responsible for coordinating the accounting and assurance services provided to asset management clients, working closely with the tax, advisory and transaction support practices. He has extensive experience working with large multinational fund complexes as well as domestic alternative asset managers.
Jordan has a deep understanding of alternative asset accounting matters and investment advisor controls. He has experience with the SOX 404 Compliance process and has assisted in implementing and issuing SSAE 16s for a number of asset management clients. Jordan has extensive experience with fair valuation of private equity and debt investments.
Jordan has served as a lead speaker and instructor at a number of asset management workshops and seminars.
Jordan holds a BS in Accounting from State University of Albany, New York and an MBA from New York University. Jordan is a New York Certified Public Accountant and a member of the American Institute of Certified Public Accountants.