Patrick Shea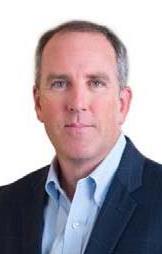 ACA
Pat is a partner at ACA Compliance Group based in Boston. He joined ACA through the acquisition of Cordium.
He provides consulting on SEC compliance to advisers to investment advisers, private equity funds, hedge funds, and other types of private funds. In this role, he assists clients with identifying compliance and operational risks.
Prior to Cordium, Pat served as Assistant Counsel for Baring Asset Management Inc., where his responsibilities included general compliance oversight and legal support. He also worked for Scudder Investments where he was responsible for various compliance functions within its retirement plan and trust departments.
Pat received his JD from the New England School of Law and a BA from the College of the Holy Cross.