Thomas M. Tomlinson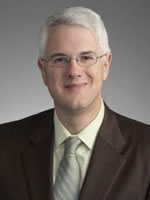 Bracewell
711 Louisiana Street
Suite 2300
Houston, Texas 77002
Tom Tomlinson works with clients in energy transactions, including the formation of joint ventures, mergers and acquisitions, and project finance and development.  Tom regularly counsels and assists energy-sector investors, sponsors, and lenders regarding the development, financing, acquisition, and divestiture of  power generation facilities, upstream and midstream oil and gas projects, refineries and petrochemical facilities, pipelines, gathering and storage facilities, wind and solar facilities, and other energy projects. Tom documents and negotiates single and multi-project structured finance transactions, the formation of joint ventures and partnerships for financial investment vehicles and other business combinations, and leveraged lease and sale/leaseback transactions.
Tom also regularly advises projects, project sponsors and contract counterparties in the negotiation of major commercial agreements for energy projects, including tolling agreements, fuel supply arrangements, and offtake agreements. He advises projects, sponsors, lenders, and energy trading and marketing organizations regarding the negotiation and preparation of all hedging and trading instruments, including negotiation of intercreditor arrangements.  Tom received his BA with honors from Williams College and his JD cum laude from The University of Texas School of Law
 Bracewell is a leading law and government relations firm serving the oil and gas, power, financial services, technology and public finance industries throughout the world. Our industry focus enables us to maintain cutting-edge experience and in-depth knowledge of the commercial, legal and regulatory challenges faced by our clients so that we can provide the most effective legal solutions to facilitate transactions and resolve disputes.